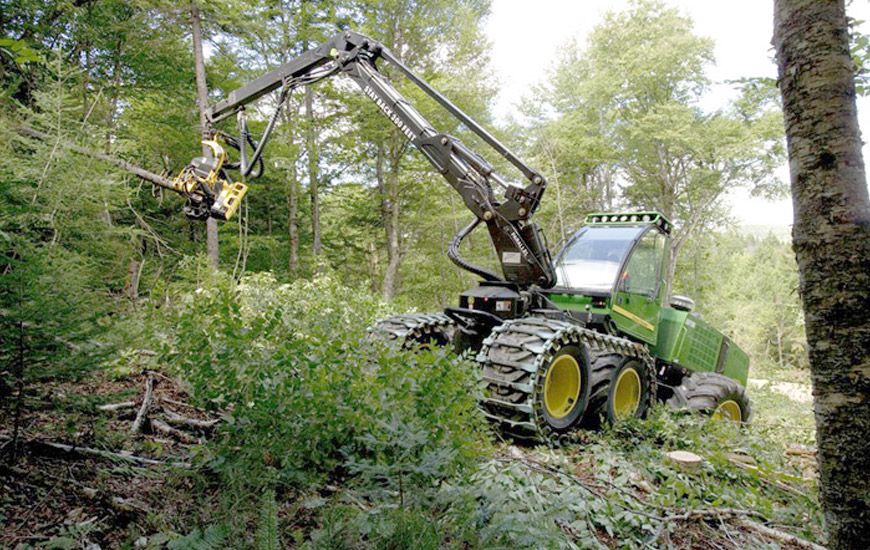 Forestry Managers and Forestry Owners
Forestry Managers – A large percentage of Irish forests are due for thinning in the near future and it is crucial that this is carried out without delay.
We at Worrell Harvesting Ltd. can carry out your first thinning, second thinning and clear fell in a professional and culture way meeting all Forestry Service guidelines. You will no longer need to worry that your timber will be left at the road side with no customer. We will offer a complete package from Harvesting, Extracting, Haulage and Market your timber and get the best value from your crop with the technology and experiences we have. We first have a direct line to the market place. Contact Teagasc for reasons to thin.
By thinning your crop correctly it will increase the value of your asset and you can start to get a return in revenue from your crop.
Failure to thin your forest will result in poor timber yields and a poor result for your investment.
Farmers
We have new technology to effortlessly execute coppicing of your over-grown hedge rows, eliminate a lot of chainsaw work and the heaps of rotting bushes in the corners of fields. We offer you a One Stop Shop!
OUR EXPERTIES
We have 20 years experience in the Forestry Industry and place great emphasis on the supervision and control of all sites. In conjunction with the forest manager we carry out a civil culture thinning to ensure that forestry owners achieve maximum return over the lifetime of their plantations